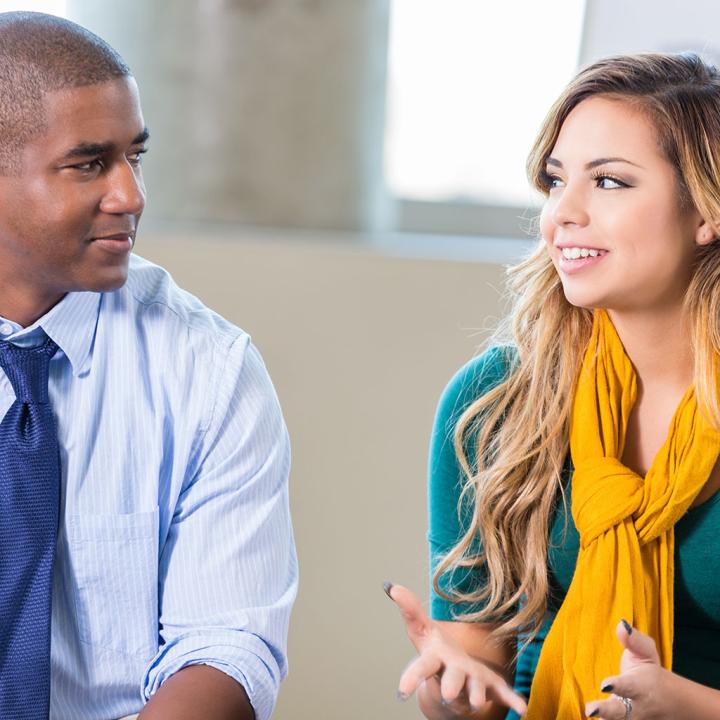 inlingua
crosssing language barriers
TOP TRAINING
(training for up to 2 people at the same language level)

Reach your target language within a very short time
With our TOP-training, you can achieve a target language in no time. Whether you want to refresh and expand your knowledge of German or you are looking for a quick introduction to the German language. We prepare students specifically for special communicative situations, such as negotiations or presentations. We are ready to meet your schedule. You set the time, date, the scope and the number of teaching hours. Small role playing and many speaking exercises will facilitate learning. With the proven inlingua method, we take you to your goal a lot closer!
Course contents German TOP-Training
• preparation for specific communicative situations such as conferences and negotiations
• Active speaking and systematic vocabulary expansion
• Self-assurance for small talk, meetings, presentations, telephone calls
• German for the office (correspondence, etc.)
• Here see our: TOP-Training 2018
Enrolment
Download the Enrolment Form .
Your advantages with inlingua Salzburg
• You determine learning objectives and learning speed
• Registration for each language level at any time
• Flexible school hours from 8:00 a.m. to 09:30 p.m.
• Lessons can take place at our premises or at your company
• when tied up, you can cancel lessons for free (till 4:00 p.m. the previous business day)
If you are going to stay in Austria, you should have health insurance coverage.
And that's a good thing. Because it might happen that someone Needs medical help or medication or has to go the hospital.
That could be very expensive. As the costs for health car in Austria are very high.
This is the reason why you have to give proof of an existing health insurance when you apply for a visa while your stay in Austria.
We cooperate with a specialist for travel health insurances for students in German-Courses. Care Concept offers coverage against
the costs of diseases and accidents – at a reasonable price.
You dan apply for it online. From all over the world and fast. Within a few minutes you'll get your confirmation via Email.