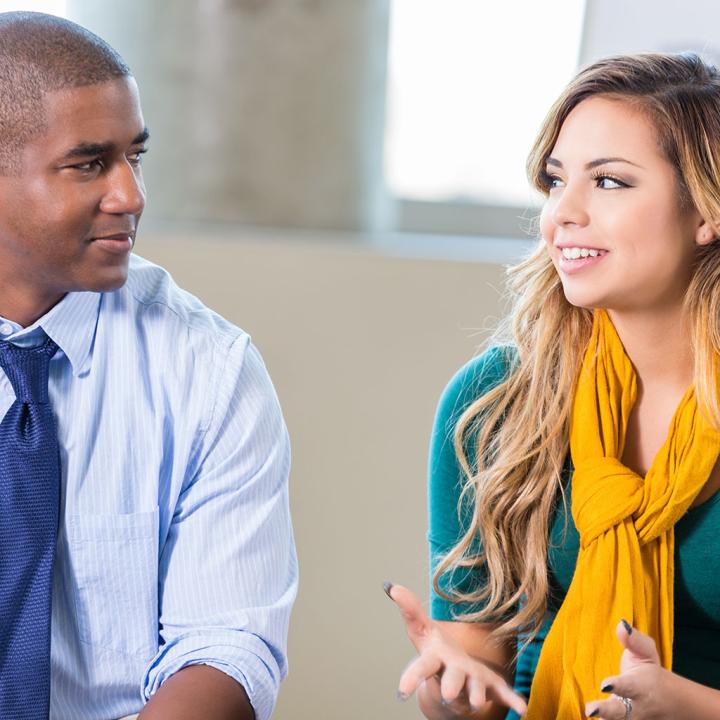 inlingua
crosssing language barriers
telc – European Language Certificates
The European Language Certificates are a system of language tests, which was initiated by the European Commission. It is recognized throughout Europe and there are over 40 tests in 9 languages, some of them even job-related.
With a European Language Certificate telc (according to the Common European Framework of  References for Languages) you can document your current language level through a globally recognized certificate, also career-related and in different languages – an advantage in any application that gives you chances for advancement.
We run these tests at different levels, in cooperation with the telc GmbH. Each exam consists of a written part (Reading, Writing and Listening) and an oral examination (excl. section about "Austrian values").
We are happy to prepare you for the exam and provide you with the necessary language and grammar.
Registration for exams from A2 to B2 level must be received at least 30 days before the exam. For tests on A1 level, a registration up to 12 days before the test is sufficient.
For late registrations (possible up to eight days before the test date) we have a surcharge of € 20, -.
In urgent cases, we can schedule an individual examination date (A1 to B2). Also in this case, we need the application no later than eight days before the examination date and a surcharge of € 70, – has to be charged.
Enrolment form for TELC tests A1-C2
Level/Prüfung
Dates/Termine
Time/Uhrzeit
Early Application
Frühe Anmeldung

examination fee/
Preis
Late Application/
Verspätete Anmeldung
examination fee/
Preis
Deutsch A1
08.06.2018
09.30 - 11.30 Uhr
bis 22.05.18
€ 100,-
bis 30.05.18
€ 125,-
Deutsch A1
06.07.2018
09.30 - 11.30 Uhr
bis 22.06.18
€ 100,-
bis 28.06.18
€ 125,-
Deutsch A1
09.08.2018
09.30 - 11.30 Uhr
bis 27.06.18
€ 100,-
bis 01.08.18
€ 125,-
Deutsch A1
07.09.2018
09.30 - 11.30 Uhr
bis 24.08.18
€ 100,-
bis 30.08.18
€ 125,-
Deutsch A1
05.10.2018
09.30 - 11.30 Uhr
bis 21.09.18
€ 100,-
bis 27.09.18
€ 125,-
Deutsch A1
09.11.2018
09.30 - 11.30 Uhr
bis 25.10.18
€ 100,-
bis 31.10.18
€ 125,-
Deutsch A2
14.06.2018
09.30-12.00 Uhr
bis 15.05.18
€ 100,-
bis 06.06.18
€ 125,-
Deutsch A2
19.07.2018
09.30-12.00 Uhr
bis 13.06.18
€ 100,-
bis 05.07.18
€ 125,-
Deutsch A2
10.08.2018
09.30-12.00 Uhr
bis 11.07.18
€ 100,-
bis 02.08.18
€ 125,-
Deutsch A2
14.09.2018
09.30-12.00 Uhr
bis 14.08.18
€ 100,-
bis 06.09.18
€ 125,-
Deutsch A2
12.10.2018
09.30-12.00 Uhr
bis 12.09.18
€ 100,-
bis 04.10.18
€ 125,-
Deutsch A2
16.11.2018
09.30-12.00 Uhr
bis 17.10.18
€ 100,-
bis 08.11.18
€ 125,-
Deutsch B1
20.06.2018
09.30-13.40 Uhr
bis 21.05.18
€ 125,-
bis 12.06.18
€ 150,-
Deutsch B1
20.07.2018
09.30-13.40 Uhr
bis 20.06.18
€ 125,-
bis 12.07.18
€ 150,-
Deutsch B1
17.08.2018
09.30-13.40 Uhr
bis 18.07.18
€ 125,-
bis 09.08.18
€ 150,-
Deutsch B1
21.09.2018
09.30-13.40 Uhr
bis 22.08.18
€ 125,-
bis 13.09.18
€ 150,-
Deutsch B1
19.10.2018
09.30-13.40 Uhr
bis 19.09.18
€ 125,-
bis 11.10.18
€ 150,-
Deutsch B1
23.11.2018
09.30-13.40 Uhr
bis 24.10.18
€ 125,-
bis 15.11.18
€ 150,-
Deutsch B2
29.06.2018
09.30-13.40 Uhr
bis 30.05.18
€ 125,-
bis 21.06.18
€ 150,-
Deutsch B2
18.07.2018
09.30-13.40 Uhr
bis 18.06.18
€ 125,-
bis 10.07.18
€ 150,-
Deutsch B2
24.08.2018
09.30-13.40 Uhr
bis 25.07.18
€ 125,-
bis 16.08.18
€ 150,-
Deutsch B2
28.09.2018
09.30-13.40 Uhr
bis 29.08.18
€ 125,-
bis 20.09.18
€ 150,-
Deutsch B2
25.10.2018
09.30-13.40 Uhr
bis 25.09.18
€ 125,-
bis 17.10.18
€ 150,-
Deutsch B2
30.11.2018
09.30-13.40 Uhr
bis 31.10.18
€ 125,-
bis 22.11.18
€ 150,-
Deutsch C1
19.07.2018
09.30-14.30 Uhr
bis 19.06.18
€ 175,-
bis 11.07.18
€ 195,-
Deutsch C1
20.09.2018
09.30-14.30 Uhr
bis 21.08.18
€ 175,-
bis 12.09.18
€ 195,-
Deutsch C1
15.11.2018
09.30-14.30 Uhr
bis 16.10.18
€ 175,-
bis 07.11.18
€ 195,-
Deutsch C2
27.06.2018
09.30-15.05 Uhr
bis 28.05.18
€ 175,-
bis 19.06.18
€ 195,-
Deutsch C2
23.08.2018
09.30-15.05 Uhr
bis 24.07.18
€ 175,-
bis 14.08.18
€ 195,-
Deutsch C2
18.10.2018
09.30-15.05 Uhr
bis 18.09.18
€ 175,-
bis 10.10.18
€ 195,-
Deutsch C2
13.12.2018
09.30-15.05 Uhr
bis 13.11.18
€ 175,-
bis 05.12.18
€ 195,-