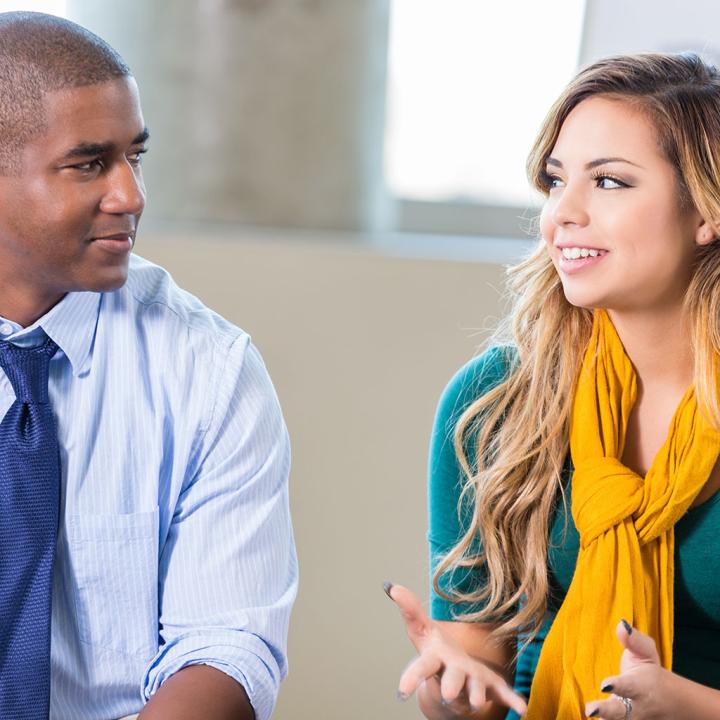 inlingua
crosssing language barriers
German Intensive
Courses in small groups
for beginners and
advanced
Learn German in Salzburg, the city of Mozart! You enjoy learning in a group? Then you are exactly right at inlingua Salzburg. Our day courses are ideal for those who want to learn German quickly and intensively. Along with 3-8 participants, you learn step by step, to express yourself safely in the German language. Small role plays and many speaking exercises will facilitate learning. With our proven inlingua method, we bring you a lot closer to your goal! Our bright and spacious rooms contribute to a special learning environment.
The day courses take place daily from Monday to Friday, either morning or afternoon.
Course content:
• Freshen up and expand your knowledge of German
• Active speaking and useful phrases for everyday life
• Systematic vocabulary expansion and language security
• reading and understanding of German texts
• listening and writing skills
• Levels: CEF / GER A1, A2, B1, B2, C1, C2
• Certificates: Telc A1, A2, B1, B2, C1, or inlingua test
• Here see information & price list of our German Group Courses 2018
Enrolment:
Download the Enrolment Form
• Your benefits with inlingua Salzburg
• Qualified lessons with native speakers
• Enrolment for each language level at any time
• Beginners' courses start every 1st Monday of the month
• Advanced users can join a course any Monday
• Flexible course duration: from 2 weeks up to one year
If you are going to stay in Austria, you should have health insurance coverage.
And that's a good thing. Because it might happen that someone Needs medical help or medication or has to go the hospital.
That could be very expensive. As the costs for health car in Austria are very high.
This is the reason why you have to give proof of an existing health insurance when you apply for a visa while your stay in Austria.
We cooperate with a specialist for travel health insurances for students in German-Courses. Care Concept offers coverage against
the costs of diseases and accidents – at a reasonable price.
You can apply for it online. From all over the world and fast. Within a few minutes you'll get your confirmation via Email.